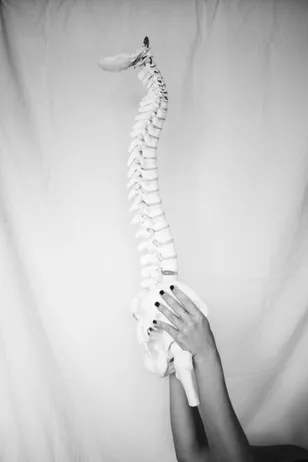 Dr. Brenna is a senior embodyoga® teacher at the Yoga Center Amherst. She is also available for private yoga sessions to help support your chiropractic care or fitness and wellness goals. This office uses the BGI approach: Webster Technique, Network Spinal Analysis, Activator, Diversified-full spine, Drop table mechanism, Sacro-Occipital Technique, Extremity adjusting.
Call or email to make your appointment!
Dr. Brenna Werme, Embodied Chiropractic
Email: embodiedchiropractic@gmail.com
Phone: 413.387.0213
Appointments:
New Patient Start-Up Prices
Adult $220
Student/Child $170
Adjustments
Adult $60
Student $45
Infant/Child $45
Initiating care in the office includes two visits with Doctor Brenna.
Start-up costs listed above cover both visits.
The first visit includes a comprehensive consultation, posture picture, personalized exam and entrainment/adjustment.
The second visit you will receive your second entrainment/adjustment, the Doctor's Report, and if Dr. Brenna thinks she can help, we will discuss recommendations for your care and available discounts.

Embodied Chiropractic has discount plan options available to those wishing to use chiropractic care short term or as preventative/optimum health care. This will be discussed in the Doctor's Report.
Some conditions that may be helped with chiropractic care:
Headaches, Allergies, Asthma, Migraines, Sinus Problems, Digestive Problems, Eczema, Depression, Infertility, Cancer, Common Colds and Flu, Learning Disabilities, Bodily Pain, Fatigue, Distress, Deafness, Blindness, Paralysis, Breathing Disorders, Stomach Ache, Runny Nose, Cough, Fever, Pink Eye, Rashes, Menstrual Problems, Constipation, Diarrhea, HIV, Cirrhosis, Improper Birthing Position, Ear Infections, Lack of Sense of Smell, Lack of Balance, Disconnection of Mind, Body and Soul, Neuritis, Anxiety, Nervousness, Pruritis (itching), Hemorrhoids, Spinal Curvature, Scoliosis, Insomnia, High Blood Pressure, Amnesia, Dizziness, Shortness of Breath, Jaundice, Shingles, Hives, Colitis, Dysentery, Hernias, Acidosis, Varicose Veins, Gas Pains, Acne, Kidney Troubles, Diabetes, Bladder Problems, Bed wetting, Miscarriages, Knee Pain, Hardening of Arteries, Chest Conditions, Functional Heart Conditions, Stiff Neck, Arm Pain, Carpal Tunnel, Bursitis, Sore Throats, Laryngitis, Croup, Thyroid Conditions, Eating Disorders, Pleurisy, Pneumonia, Congestion, Tonsillitis, Whooping Cough, Hoarseness, Hay Fever, Hearing Loss, Adenoids, Neuralgia, Crossed Eyes, Eye Troubles, Bronchitis, Colic, Sensory Overload, Labor during Birth, Motor Skills Problems, Chemical Imbalances, Low Blood Pressure, Overall Dysfunction and more.