Dr. Brenna's Journey Into Chiropractic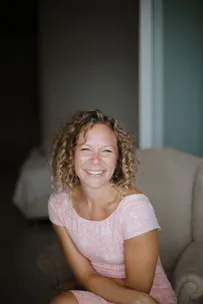 I am Dr. Brenna Werme and I am native to the pioneer valley. As a teenager I became really interested in health and all the components that contribute to greater health. I started going to yoga regularly at the yoga center amherst, chose to eat as well as I knew to at the time, and stay really active. Around that same time I started to see a chiropractor for structural help. While at first I was going for back pain due to a competitive swimming injury, (something that is not normal for any child to experience) I soon learned what chiropractic was all about and immediately knew this was something I wanted to explore further. While in college, thanks to one of my best friends, I serendipitously made the decision to go to chiropractic school and 9 months after I graduated I moved to marietta, ga to attend life university. Four years later I made the decision to move back to the community I grew up in because something was calling me back.
I have been involved in chiropractic for over fourteen years. During that time, my chiropractic 'flavor' has changed and evolved. I used to only like to be "cracked" as this was my first introduction into the chiropractic world and provided instant relief and a feeling of being fixed. It didn't take long for me to realize and feel that while being adjusted in this way provided a lot of benefit and yielded many positive results, it had it's limits. There had to be more. Through various avenues, I was always brought back to and finally landed in network spinal analysis (nsa). "network spinal analysis is an evidence based approach to wellness and body awareness. Gentle precise touch to the spine cues the brain to create new wellness promoting strategies. Two unique healing waves develop that are associated with spontaneous release of spinal and life tensions, and the use of existing tension [is used] as fuel for spinal re-organization and enhanced wellness. Practitioners combine their clinical assessments of spinal refinements with patient's self-assessments of wellness and life changes. Greater self-awareness and conscious awakening of the relationships between the body, mind, emotion, and expression of the human spirit are realized through this popular healing work." dr. Donny epstein
I feel very fortunate and blessed to have had chiropractic placed in my path. I love witnessing people's transformations in all aspects of their life by working with the body rather than against it to create more space for growth and evolution to happen. It has changed my life in so many ways and it is a privilege and an honor to be able to give that back to the my practice members. I feel blessed to know that I am part of such an energy rich field that is continuing to evolve and add to individual and global health.
In addition to chiropractic, I have been practicing Embodyoga® for nearly 20 years, and teaching for eight. This has been and continues to be an integral part of how I practice chiropractic just as much as chiropractic gets weaved into my yoga classes. Currently I teach at the Yoga Center Amherst and F45 Hampshire Meadows. My classes are fluid and fun, sparking curiosity and desire into awareness of the different body systems. I encourage all levels to come play!